Latest Products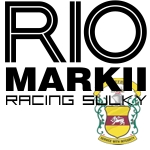 Rio Mark II Racing Sulky used by million dollar racers.
Champion Perth-based reins-man Morgan Woodley echoes the thoughts of many other drivers when he says this about the Rio Mark II racing sulky: "It gives you a good, comfortable ride, and I like the way it helps you get horses out of the gate. The Rio Mark II tracks well, corners great and is the right weight."
Red Cell Equine Supplement
Red Cell Equine Supplement is a palatable yucca-flavoured vitamin-iron-mineral feed supplement for horses formulated to provide supplemental vitamins and minerals that may be lacking or are in insufficient quantities in a horse's regular feed.
Introducing The Revolutionary New Sulky - Rio Meteor!!
Winning races within days of it's release.